APL Engineering Service Private Limited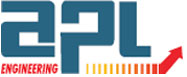 APL Engineering Services Pvt.Ltd. (an ISO9000-2008 certified Co.) is a subsidiary of Amines & Plasticizers Limited. Amines & Plasticizers Limited, the parent company has been in manufacturing of chemicals for various industries primarily for Refineries, Fertilizer Complex, Petrochemicals, Pharmaceuticals etc., having its plant at Navi Mumbai and has been a leader in its field for last 35 years.

As part of diversification and to ensure availability of quality plant & equipments to suit the advanced technologies, APL Engineering Services Pvt.Ltd. was established for fabrication of vessels, Heat Exchangers, Columns, High End Plant Equipments, Pressure Swing Adsorption (PSA) beds etc.
The unit is located at Khopoli /Road, 3 Km off Mumbai / Pune express highway. The location is well connected by road to Expressway and old Mumbai Pune Road. The JNPT Port / Nhava Sheva are just 30 Kms away.
APL Engineering Services Pvt.Ltd.
The Unit is on a plot of 26 acres of land with an open area of more than 10 acres for fabrication works.  The land area allows large space for movement of material and sufficient storage space.  Open space for fabrication such as marking, cutting and sand blasting etc. is available in plenty.
The main shed is 25 meters width by 50 meters length (which can be extended by another 50 meters) with 8" thick solid concrete flooring to take a maximum load below the overhead crane.
Connected power of 750 kVA
Have established design and manufacturing capability of coded vessels and equipment required for chemical plants and various other industries through the services of experienced consultants in their respective fields
Follow Indian and American standards for design and manufacturing (IS-2825, IS-803, API-650, BS-1500, ASME-TEMA, IBR, and DIN etc.)
Has necessary team of Engineers, Supervisors and skilled workers, testing and measuring instruments, material handling facilities, machinery, tools etc.
Has experience of getting the jobs inspected by various recommended inspection agencies with all required documentation.